24 Apr

ADT Security In Utah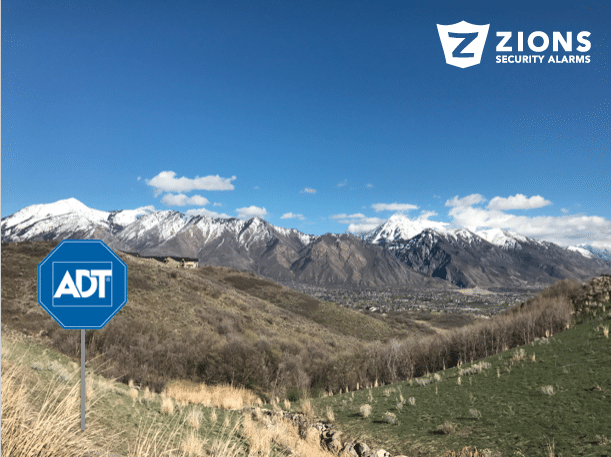 In just one day in Salt Lake County, incidents of burglaries, private property damage, and trespassing occurred. While it's true no matter where you live there will always be crime, protecting your home with a top-of-the-line security system is a great defense and deterrent to burglars. The good news is getting ADT Security in Utah is now easier and more affordable than ever.
Let's take a look at some of the ways an ADT Security System can help Utah residents protect their property and enhance their level of comfort.
ADT Security In Utah
It's true, installing a top-of-the-line ADT security system is a smart way (scratch that: VERY smart) to protect yourself against burglars and all those unpleasant people. Ya, I'm talking to you, vandals and robbers
How?
ADT Security provides high-quality surveillance equipment, from outdoor nighttime video cameras (to keep a watchful eye on the outside of your house) and door and window sensors (to know when entries are left open), to easy-to-use alarm keypads, just to name a few.
Protecting Your Home
As I just quickly mentioned, there are several security benefits that ADT has to offer. Here is one big perk that ADT's technology offers:
Monitor Your Home From Wherever With ADT Pulse
With ADT Pulse, which harnesses Z-Wave technology, you can monitor your home from wherever you may be just from using your smart phone and having an internet connection.
That's right. By just using your smartphone, the ADT Pule Application, and an internet connection,  you'll be able to keep tabs on your residence and rest easy.
Ran out to get a bite to eat and can't remember if you locked the front door?
Need to stay later at work but want to check in on your kids at home?
What about just monitoring your entryway?
ADT Security and ADT Pulse makes all of that doable.
Not only does ADT provide equipment to help reduce the risk of burglaries, they also offer products that can help you live more comfortably, like garage door controllers, light switch dimmers (no need to get up from bed to turn the lights on or off!) and more.
Easier And More Affordable Than Ever
Lucky for all you Utah residents, Zions Security Alarms is based out of Utah, and getting an ADT Security system and equipment is super easy and very affordable.
And guess what? There's even more good news…
We currently have a TON of equipment and other products on sale.
Now's the perfect time to start protecting your home and your loved ones and save big time.