12 Oct

How to Add Parts to My ADT Pulse System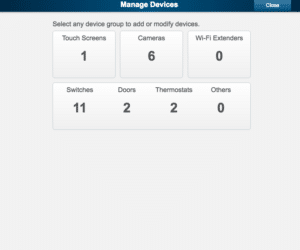 Keeping your home or business protected is more convenient and secure than ever with an ADT Pulse system, which allows you to be in complete control with your smart phone and internet access.
And guess what? Adding additional equipment to your ADT Pulse system is super easy.
Let's run through what equipment you can add to your existing ADT Pulse system as well as how you can connect additional devices, so you can keep your house and/or workplace up to date and protected with the latest and greatest security protection.
What Can You Add to Your ADT Pulse System?
With the holiday season fast approaching and home break-ins on the rise, many people are choosing to ramp up their home security.
Here are just some of the popular security devices you may consider adding:
Indoor and outdoor cameras will allow you to check in and see exactly what is going on inside or outside your home whenever you want. 
Forget to turn the heater on before you leave your house? Or do you want to adjust the temperature at home but you're at work? With ADT Pulse and a digital thermostat, this is more than possible.
Did you accidentally leave the front door unlocked as you rushed off to run some errands, or did one of your kids get locked out? With the push of a button from your phone, your problem is solved!
A Z-Wave bulb allows you to turn the light on or off remotely. That means no more accidentally leaving the lights on when you leave to go on vacation.
With new technology constantly being released, there are so many amazing new ways to keep your house secure and protected, so you can feel safe and in control.
We've created a Master List that you can check out to see all the types of different devices and equipment you can add to your ADT Pulse system. You can click here to view all the devices and customize your home security.
Connecting Additional Equipment to ADT Pulse System
To add additional equipment to your ADT Pulse System, you'll first need to make sure you are the site owner.
Once you are the site owner, adding a device is super easy. Just follow these instructions:
Click the

System tab.

Click

Manage Devices.

(This will appear if you are the site owner.)

Select the type of device you're wanting to install. An installation assistant will then appear. (If you do not see an option to add a camera or automation device it is because you first need up upgrade your ADT Pulse service plan with ADT, then you will see these options – but if you already have at least one camera and one other automation device you will be able to see this)

Follow the instructions in the assistant to connect the device.
When you're adding a Z-wave device, you'll need to press the Sync button on the piece of equipment to connect it to your system. When adding a wifi camera using WPS you will need to push the WPS button on the back of the camera while it is plugged in. 
Note: If the device you're adding is a garage door controller, it will stay in an initializing status until you manually operate the garage door.
Another Note: If you are wanting to add a security device (not a camera or automation device – like a window sensor, motion detector, smoke detector, etc…), you will need to either get phone support or schedule a technician with us to come out and help you program the security equipment.
Let's Wrap It Up
See what I mean? Updating your ADT Pulse with new equipment is user friendly and painless -just like it should be!
If you run into any problems or have any questions about your ADT security system, you can click here to check out our FAQ's.
Now's the perfect time to take your home security to the next level, and as an authorized ADT dealer, we're offering some incredible savings on ADT Pulse equipment and more! Don't let these deals pass you by.
No more needing to feel helpless or uneasy ever again. ADT home security technology lets you be in charge at all times, so you can protect the ones you love and feel at ease.