26 May

I Can't Find My ADT KeyFob. Can It Be Replaced?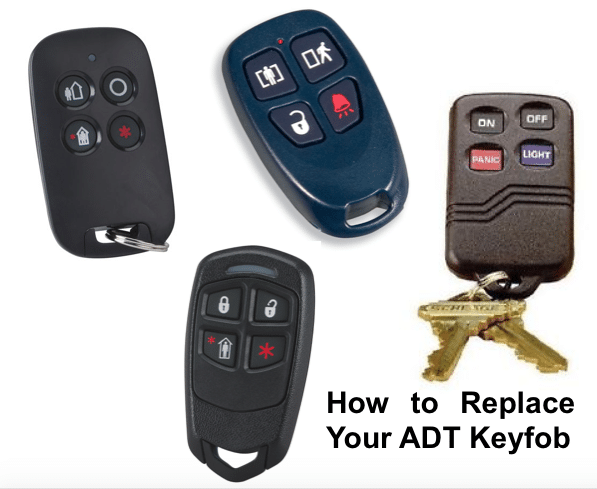 ADT Keyfobs are a wonderful convenience. Being able to disarm and arm your system as you're running out the door to run some errands, or simply laying in bed, ADT Keyfobs make securing your house super simple.
If you're reading this blog, chances are you've lost your keyfob recently.
If you did, no worries! In this blog we're going to quickly run through what you can do to get a new one in no time, so you can easily arm and disarm your alarm system.
How to Replace Your ADT Keyfob
Rest assured, you can replace your lost keyfob. Here are the simple steps you should follow.
Disable Your Lost Keyfob
First things first, if you've lost your keyfob and have already done some due diligence by searching around, much like you would do with a lost credit card, I recommend removing it from your system next. That way no one will be able to access your alarm system. You will more than likely need a technician or our tech support to help you with this. 
Get A Replacement Keyfob
After you've disabled your lost ADT keyfob, you'll want to purchase another one. First however, you'll want to identify the type of alarm system you have and make sure you get a keyfob that works with it.
Zions Security Alarms has several in stock for a very affordable price. Click here to check out this special pricing on the ADT Keyfob for Ademco, Honeywell, Quickconnect, and Safewatch panels, as well as other keyfobs.
Once you have purchased a new one you will need to have a technician or our tech support help you add it into the system.
In Conclusion
Whether you've misplaced your ADT Keyfob, or if you're looking to get your first one, as an Authorized ADT Dealer, Zions Security Alarms has the best pricing available.
If you don't yet have a security system, or if you're looking to upgrade your hardware with cutting edge technology, search no further.
Zions Security Alarms has special promotions running on several products. You can check out more equipment and savings here.